Focus on Kitchens
December 4, 2020
Anyone else been stuck in the kitchen this week cooking healthy meals? Over here at Hart & Lock Design, we are making the effort to stay warm and cozy AND start healthy eating habits. All this time in the kitchen has us feeling a bit nostalgic, and we wanted to take a look back at past kitchen projects!
Let's start with this GORGEOUS space we renovated last spring!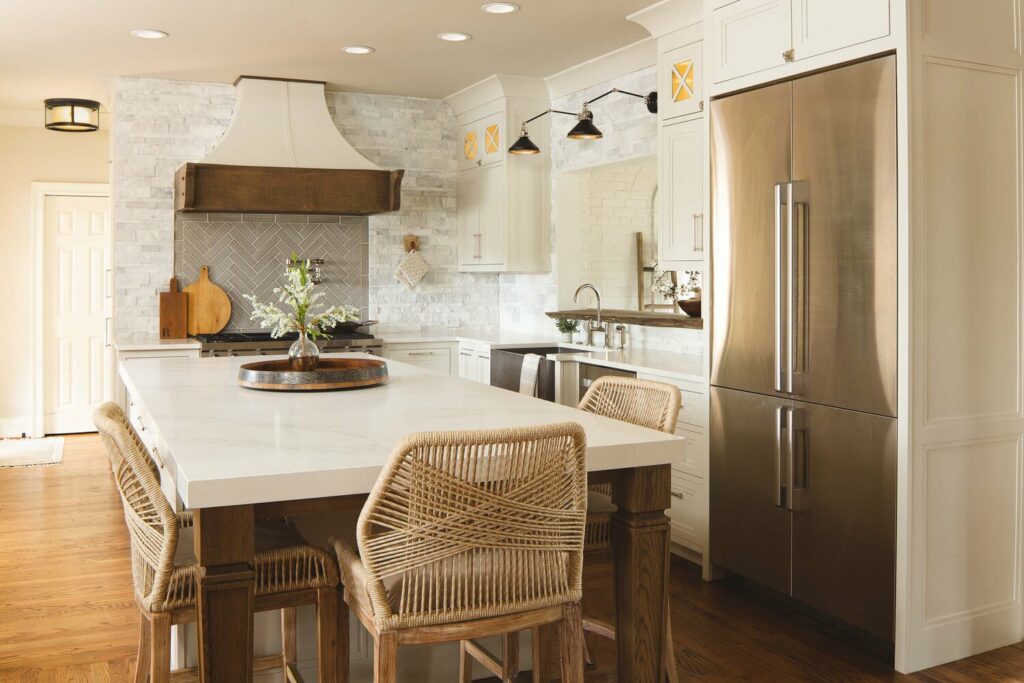 We kept the colors super neutral and used tone and texture to create a lot of visual interest. The warm wood detailing on the hood is carried throughout the space in details such as the legs on the island and the live edge top on the opening between the kitchen and sunroom. It really breaks up all the light creamy whites!
The same wood detail is featured on the other side of the kitchen in these two toned cabinets. And we CAN'T EVEN with that arched window and cabinetry!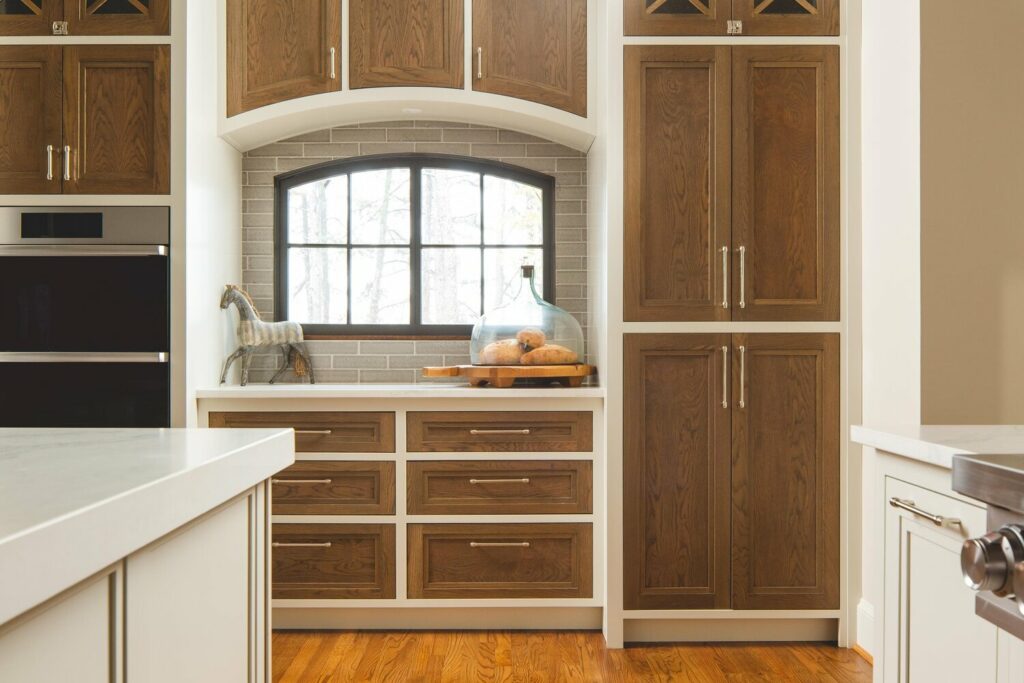 And last but not least, a fun beverage area!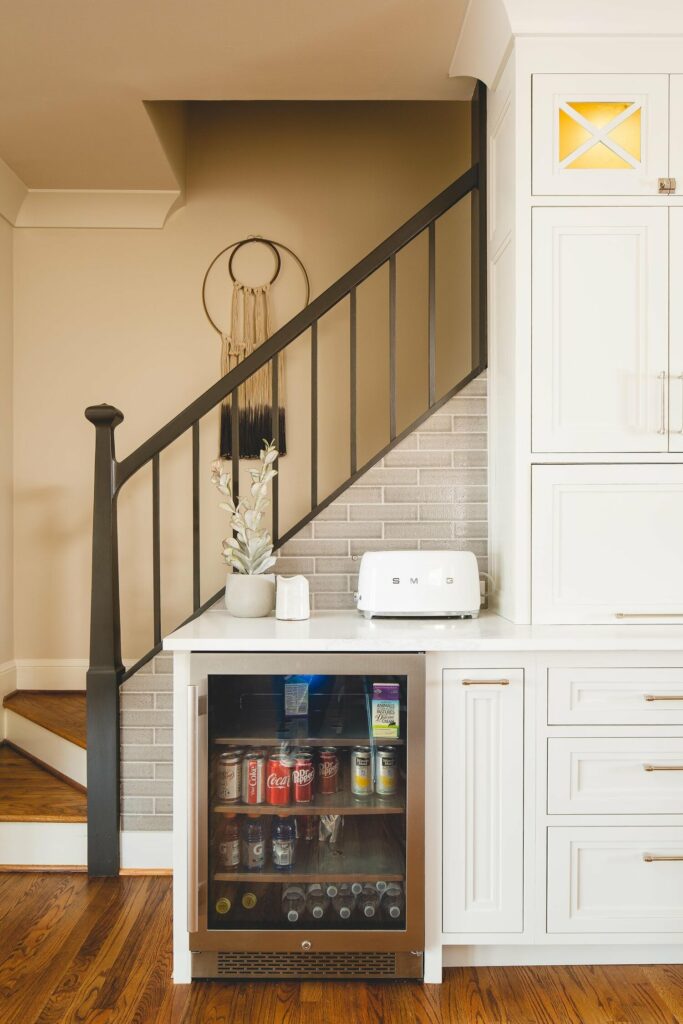 White is such a classic color, but an all white kitchen can be BORING! The gold accents and pops of navy in this kitchen keep it classic, and NOT boring.
P.S. Did you know Pantone just announced it's color of the year? Hint…it's blue!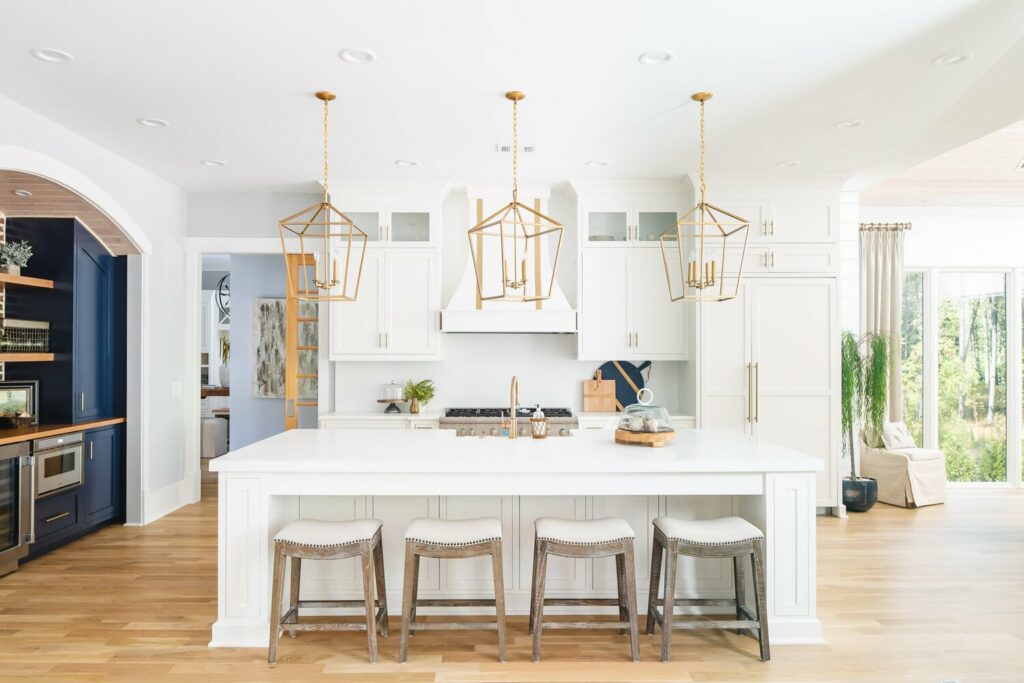 Here's a close-up of the navy cabinetry nook. A beverage fridge and microwave drawer are tucked away neatly along with some great extra storage!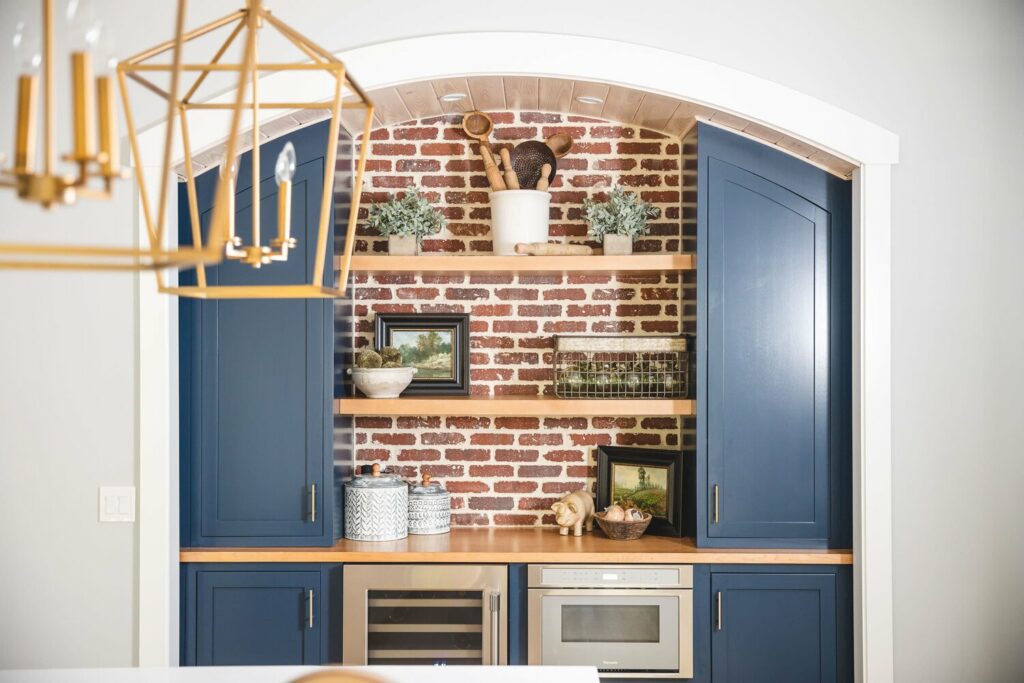 The details are what can turn a space into a statement. In this picture you can get a better look at the details that transformed this space such as the gold accent on the range hood, the cross beam detail on the island, and the small glass cabinets topping the enclosed cabinets. We also loved how this kitchen flowed in to a lofted dining nook!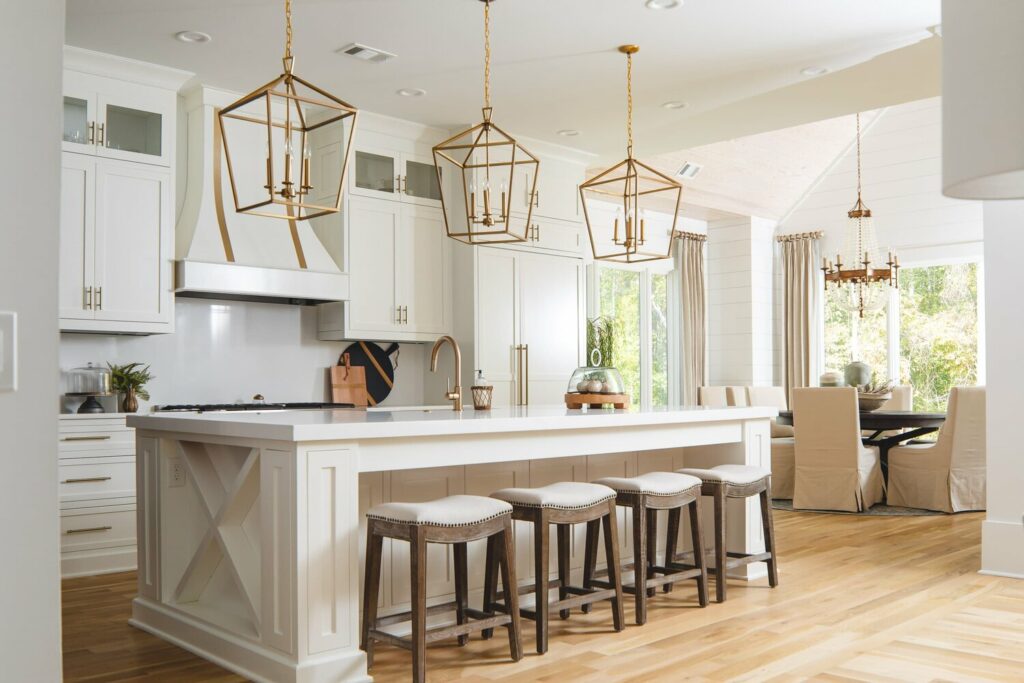 We've worked on quite a few different styles as well over the past few years….
This kitchen has a modern farmhouse vibe with touches of rustic wood, gold, and leather.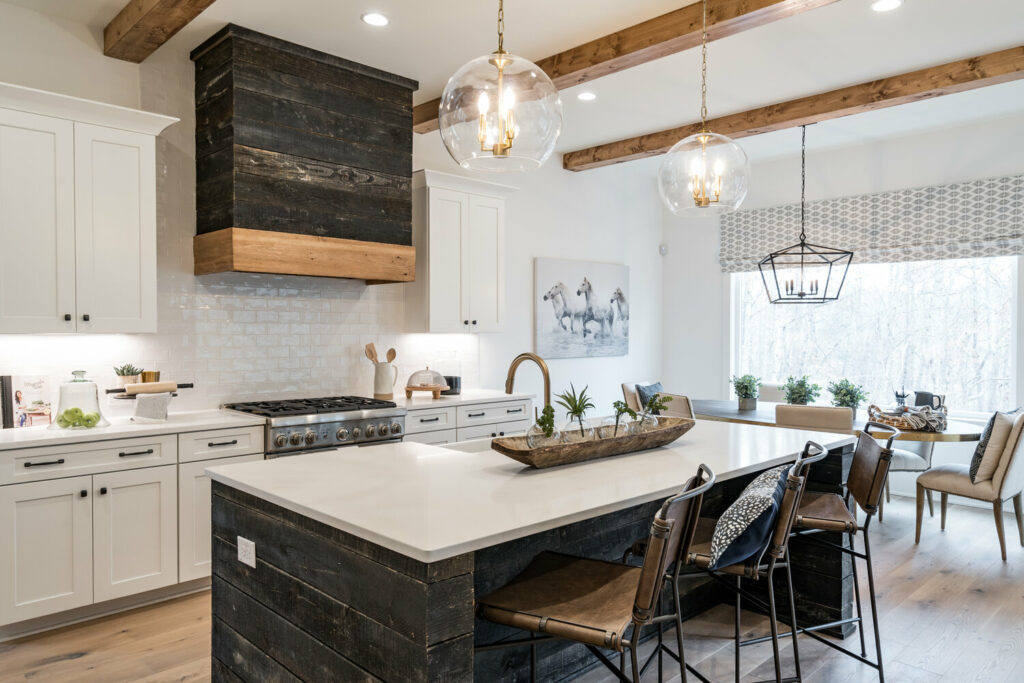 A few years ago we worked on a very modern and eclectic kitchen that would still stand the test of time! We still love those wooden bar stools!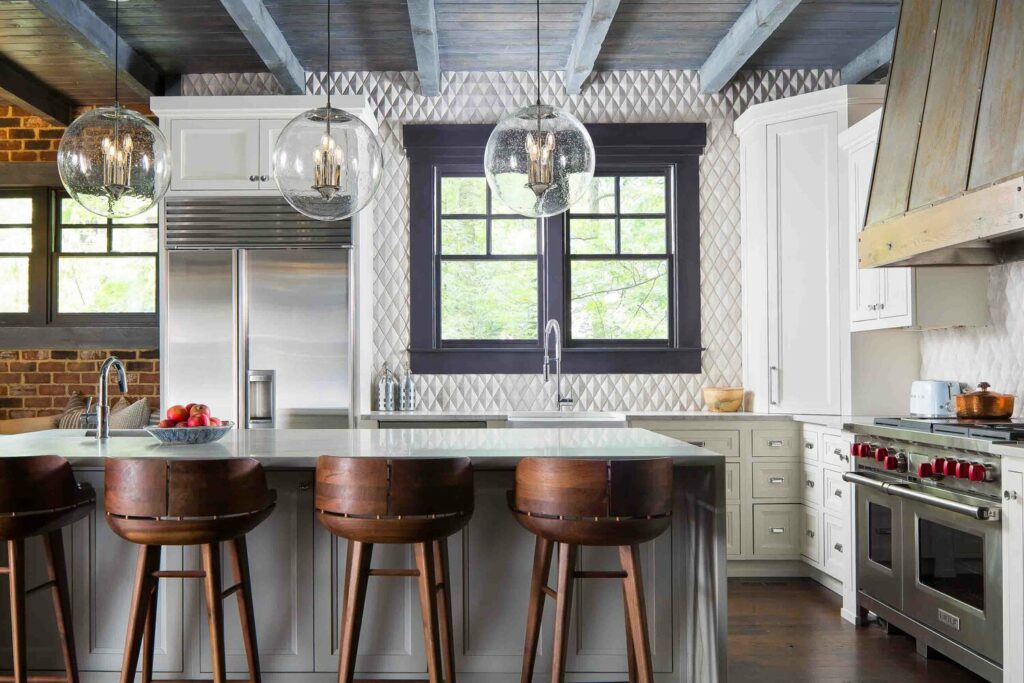 And here's a very classic and traditional kitchen in a new build we designed. The stained wood, white cabinetry and chrome fixtures look so fresh and timeless!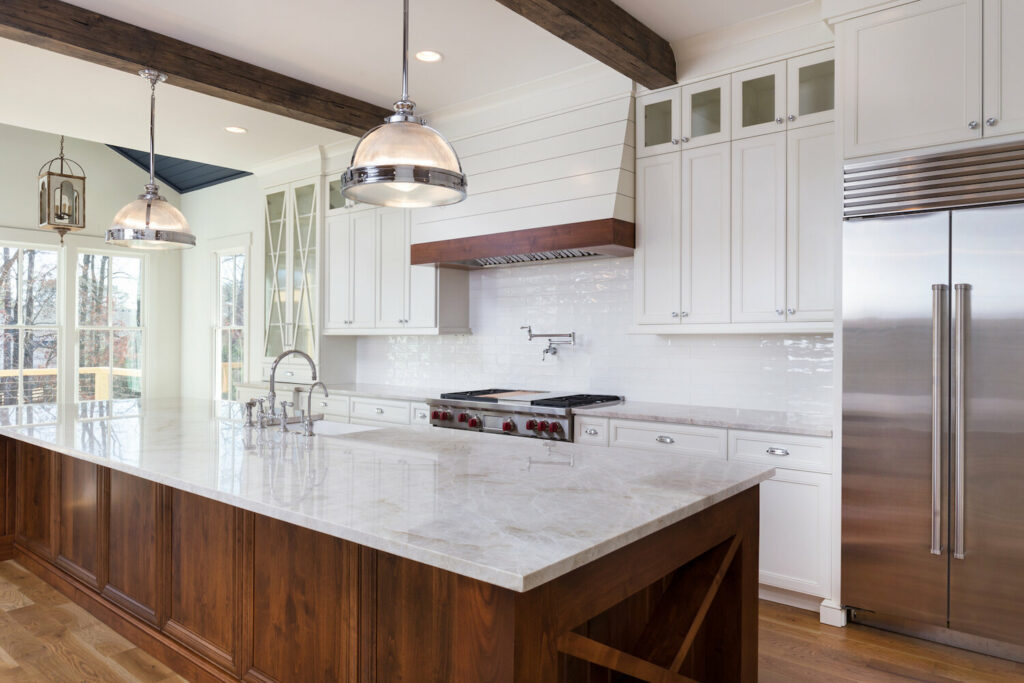 The kitchen really is the HEART of the home. We can't tell you how many parents we talk to that tell us they want their kitchen to shine because it's where they spend 85-90% of their time!
{Get social with us on Instagram @hartandlockdesign or on Pinterest}