All in the Details
December 4, 2020
It's usually the details that create the WOW factor, right? The statement earrings that make a regular outfit exiting. The surprising hot melty chocolate inside a molten lava cake. The adjectives in a story that help you visualize what's happening almost as if it's real.
In design, it's all about the details too! Details in design can come in the form of hard material selection, unique furniture pieces or accessories. And you always want to make sure you are not overdoing it, which is a DETAIL in itself!
Faucets have definitely gotten love lately in the industry.  Using an ordinary and functional piece of hardware to make a POP is a detail worth the investment!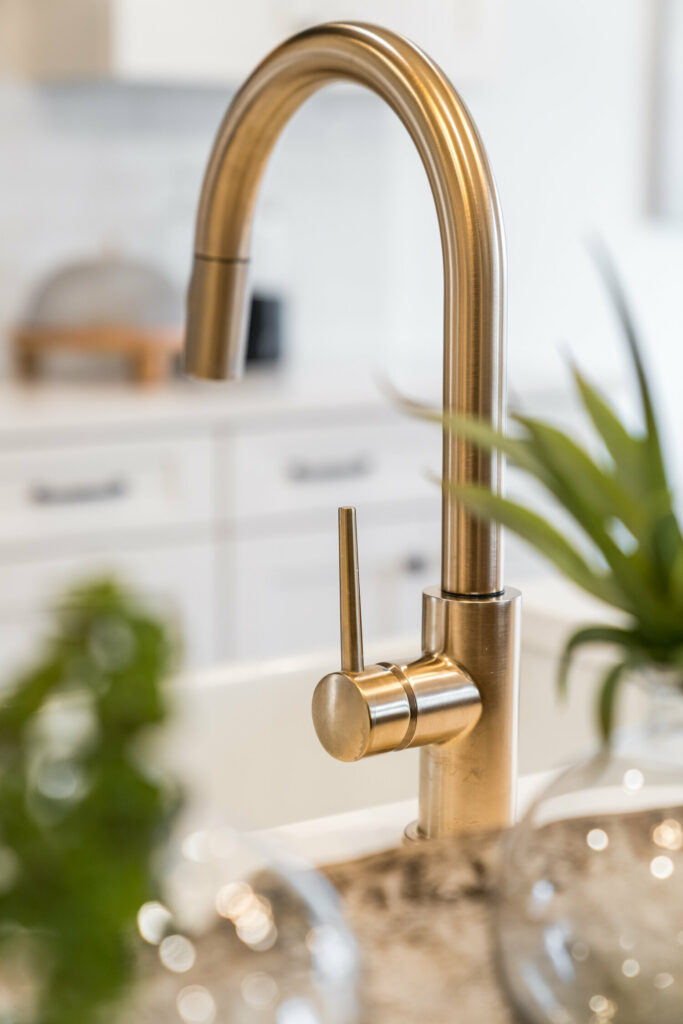 Sometimes houses have weird NOOKS that you have no idea what do with and therefore get left empty. Filling these spaces can create a fun talking point in your home and also make the whole area feel more pulled together!
This nook at the top of a staircase was aching to be filled!  We started with a teal, velvet covered wingback chair and then hung some of the family's favorite reading material from the ceiling.  Unique details turned an empty little "weird nook" in to a favorite place their tween daughter now uses to read when she needs a quiet spot!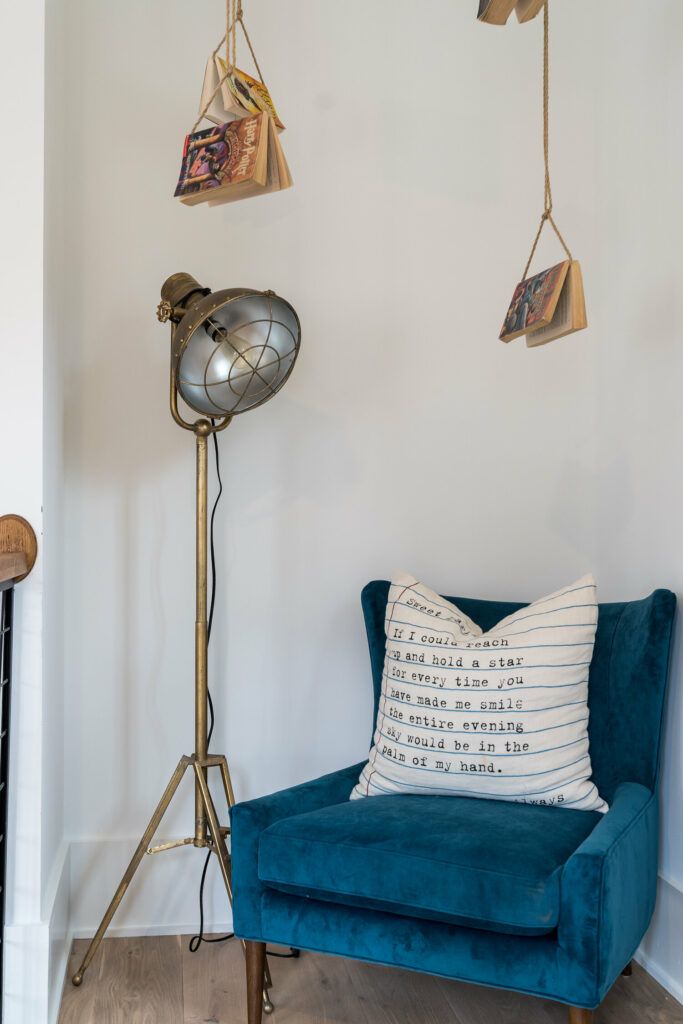 Take a look at THIS detail!  Adding warm wood paneling to the inside arched walls on either side of a fireplace defined the space and created a cozy built-in bench seating area.  So much interest with such a small, but well thought out, detail!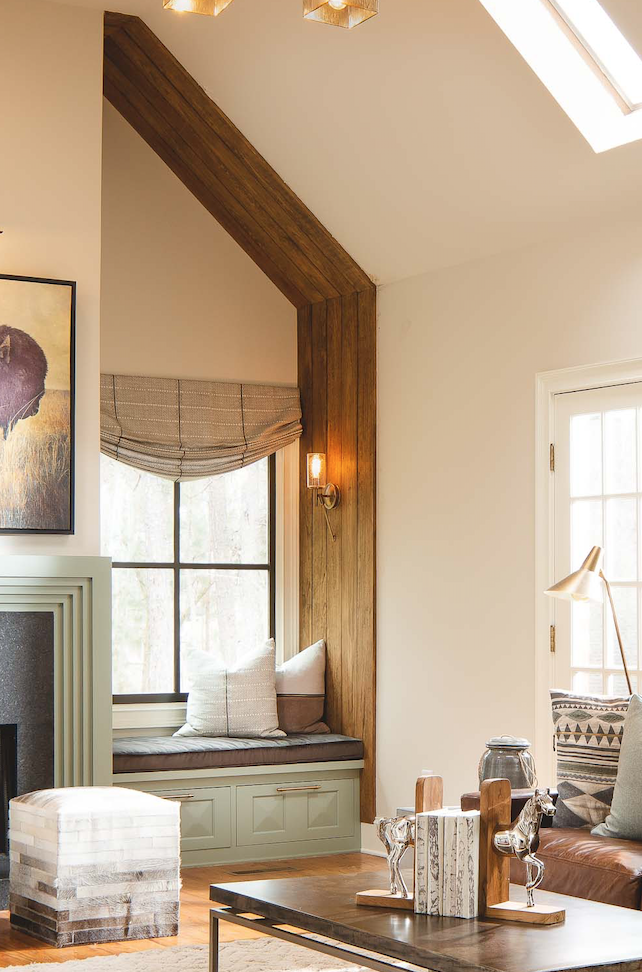 In many homes, the main staircase sits directly above the staircase to the basement.  We decided to fuse the design of these two areas by using the same patterned runner along the stairs and then added a glass opening – instead of the traditional balusters – so you could see it!  Talk about adding details to such a common area!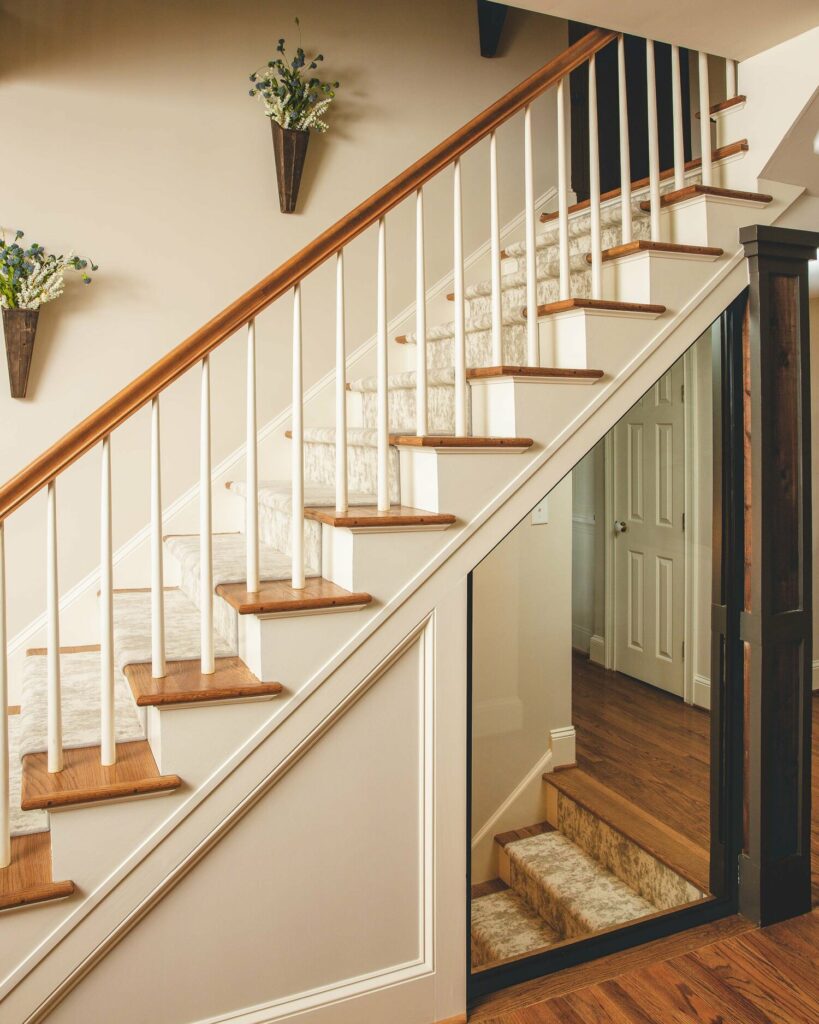 Here are a few more of our favorite details that turned ordinary rooms in to rooms that were DESIGNED! Vintage inspired, and Kentucky themed, figures of jockey's riding brought character to floating shelves on this basement bar.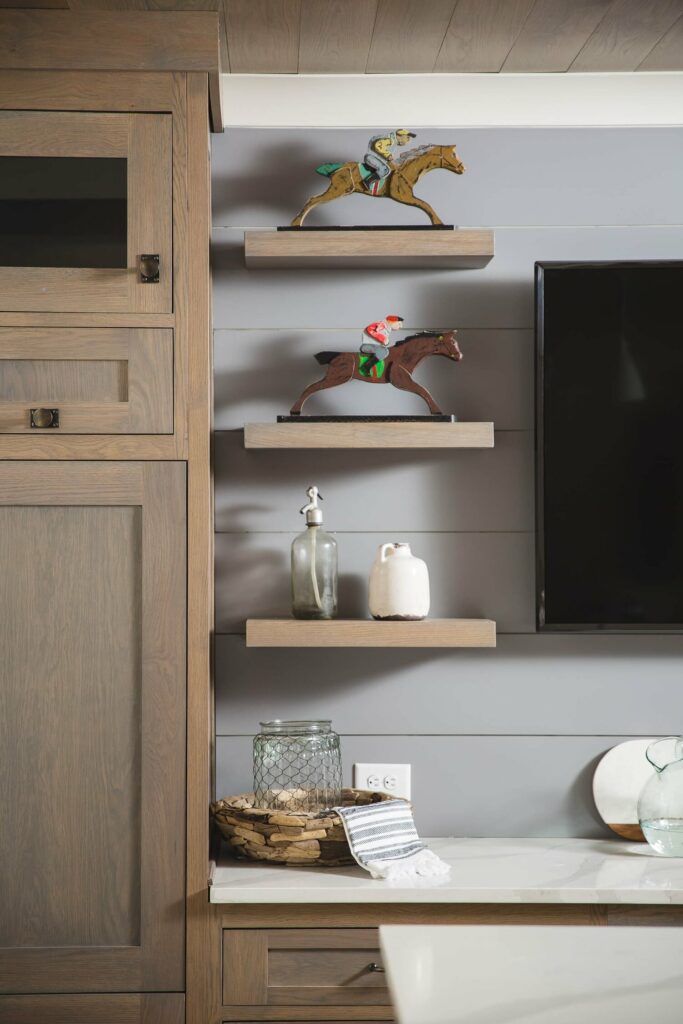 Every detail in this vignette makes us HAPPY!  From the intricately detailed console to the splashy mirror artwork, it's all such a statement!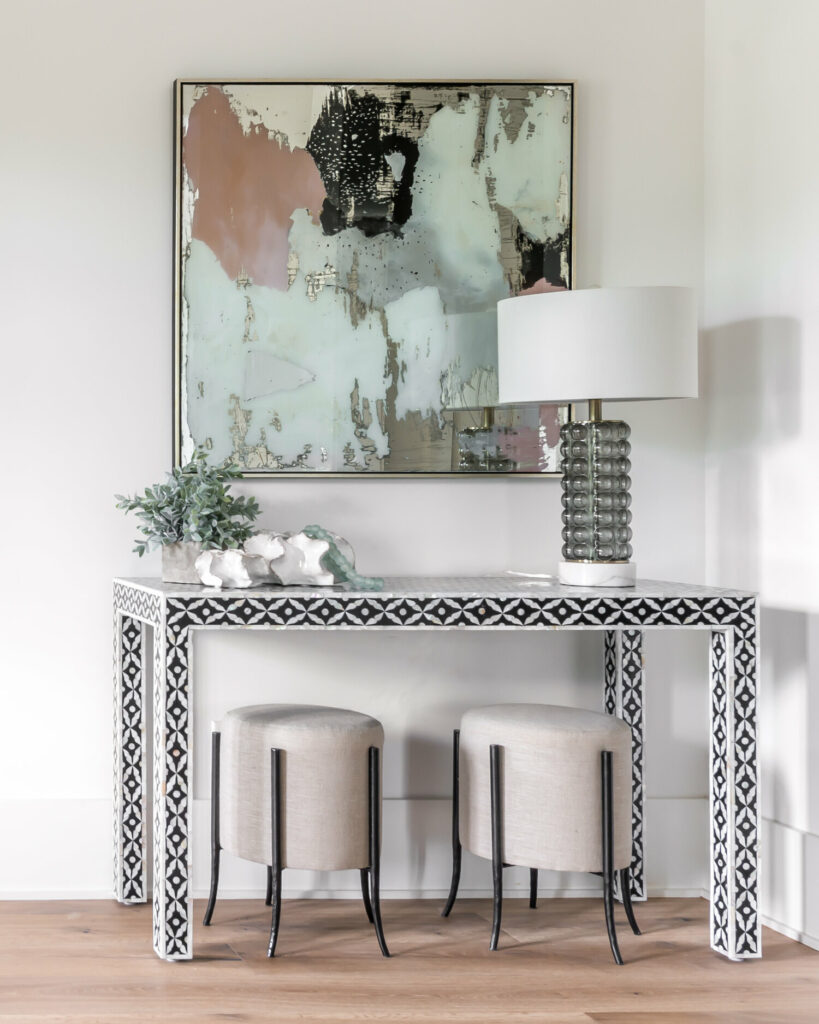 A dark navy backed bookshelf layered with details like mesh cabinet doors, funky tile on the fireplace surround, and chunky accessories work together effortlessly to create a cohesive vibe.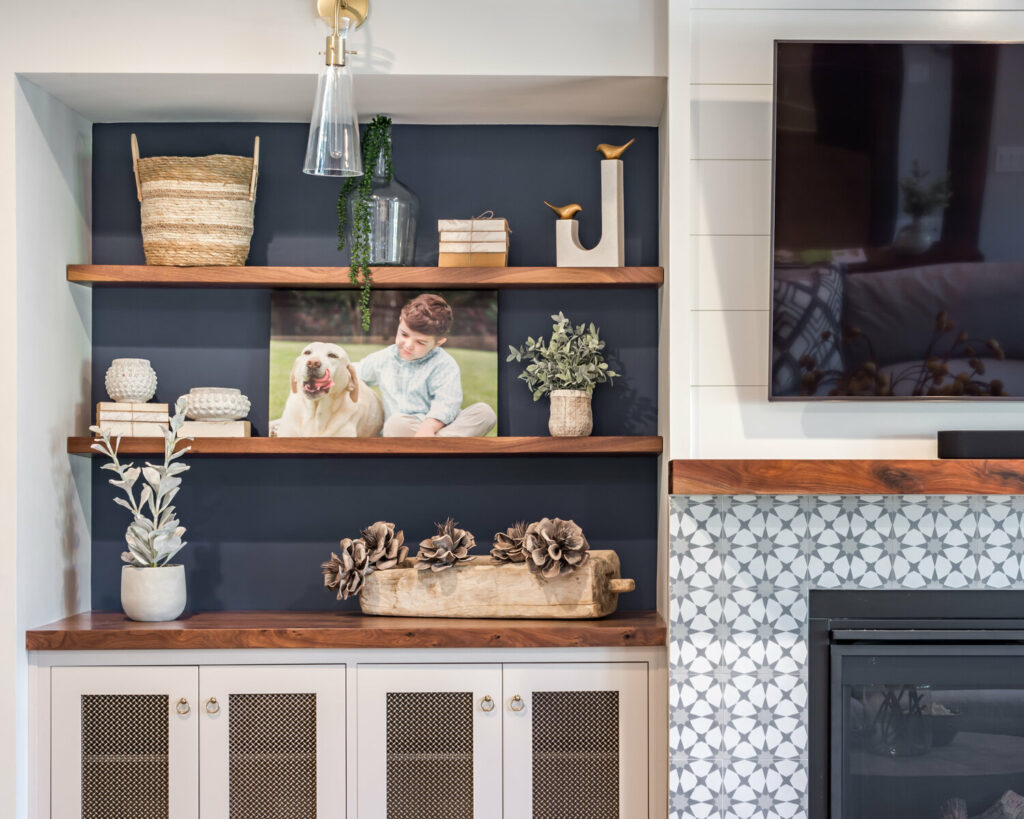 A whitewashed brick wall makes neutral look GOOD!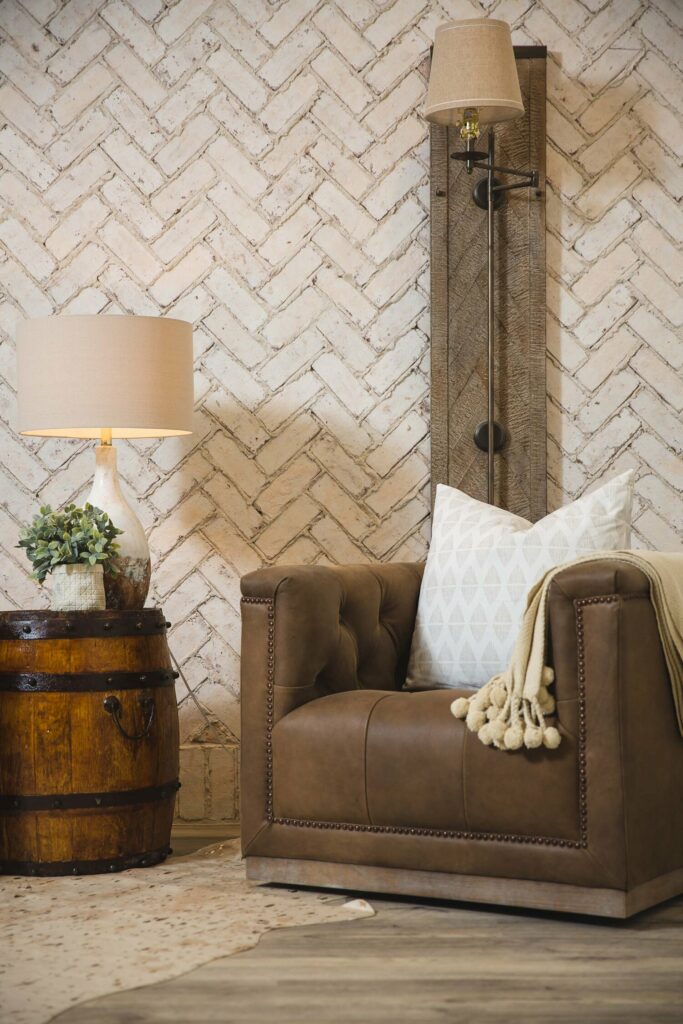 Art is a detail that can get boring and expected.  A neon lit All You Need Is Love sign is anything but EXPECTED!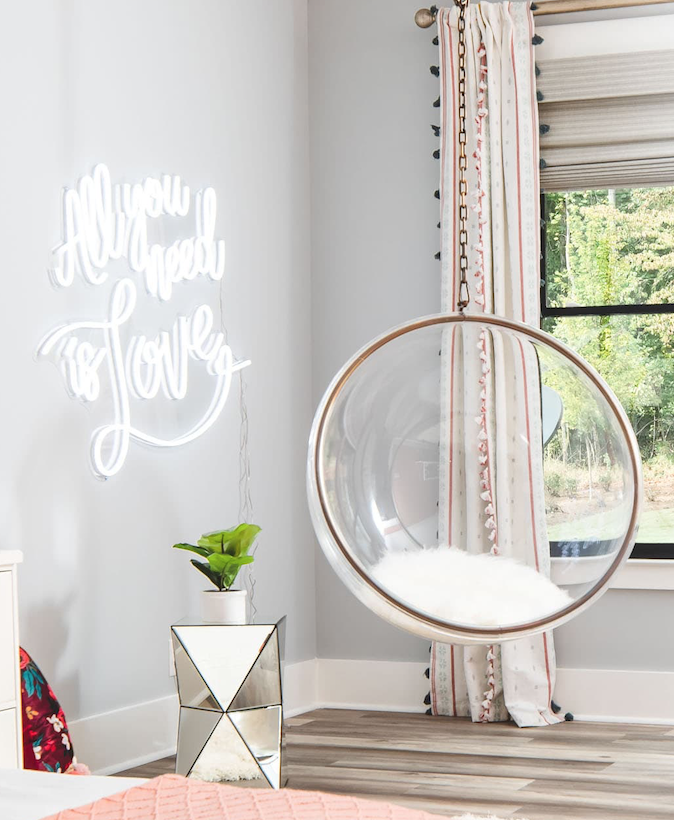 Don't forget the DETAILS! They can make, or break, a space!
{Get social with us on Instagram @hartandlockdesign or on Pinterest}